Commercial Roller Shutters
Specification Curtain
Shutter curtains are constructed from continuous interlocking galvanised steel laths (perforated lath available), securely held in place by end locks. Bottom rails are generally galvanised and roll-formed into T-section.
Guides
Vertical guides are formed from rolled steel or aluminum and supplied with fixing angles suitable for securing to the structure.
Endplates
Prime painted mild steel of appropriate thickness relative to door size and supplied with fixing angles suitable for securing to the structure.
Barrel
The barrel is constructed from seamless steel tube of adequate diameter to resist deflection and held in bearings or cups attached to the endplates.
Coil Casings & Fascia
Galvanised coil casings and fascia sections are available.
Finish
Generally galvanised with non-galvanised parts prime painted. Steel laths available in:
HP200 Plastisol finish in a range of colours
Polyester powder coated in a range of BS/RAL colours to give a durable finish
Electrical Operation
Operated by means of:
240v single phase Tube Motor Unit with adjustable limit switches incorporated to stop the shutter at the end of each travel.
Control Options
Low level Key switch
Internal Paddle Switch
Remote control system with transmitters and safety photocells are also available
Battery Back Up System
A device used to provide an alternative source of power to allow a limited number of operations of the door, should the main power supply from the consumer unit fail.
---
Technical Specification
Opening Height

Side Room Required

X

Y

Z

Up to 2500mm

250mm

250mm

50mm(min)

2600mm – 3300mm

300mm

300mm

50mm(min)

3400mm – 4500mm

350mm

350mm

50mm(min)

4600mm – 6000mm

400mm

400mm

50mm(min)
---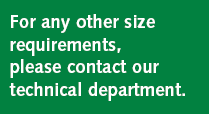 Maintenance
All our products are manufactured to a very high specification. However, planned maintenance can ensure trouble free operation.

Our Service Department can advise on a suitable maintenance agreement.